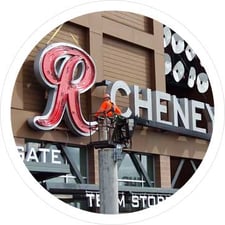 With over five decades of combined experience in the sign industry, our service team has experienced it all: from basic blackouts, to retrofitting more efficient LED lighting into existing signs and beyond.
Our trucks are equipped with materials that are needed to complete service order on-site quickly.
We are here to help get your sign burning brightly! Please fill out the form below and we will be in touch shortly!