Who is Plumb Signs
Here's a quick look into what makes Plumb Signs one of the top sign companies in the PNW.
Trusted by Amazing Companies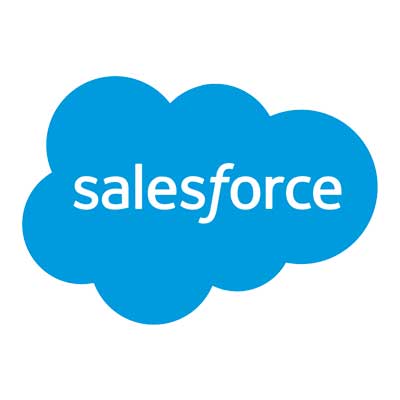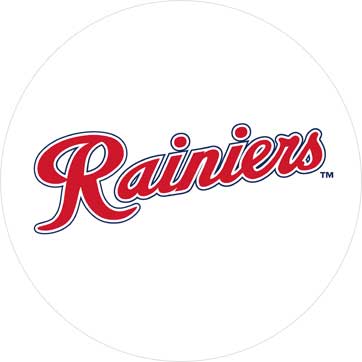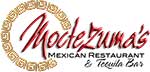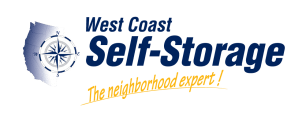 History of Plumb Sign:
Here's a look back at some of the key milestones

that

have played a role in shaping Plumb Signs into who we are today.
Plumb Signs Becomes InCorporated

Plumb Signs is incorporated and our journey begins. Here's our original logo design.
Rob Marston becomes Plumb Signs CEO

Current President & CEO Rob Marston takes on ownership stake for Plumb Signs.
We've Moved

Moved our shop location within Tacoma from South Adams Street to South 28th Street.
Plumb Signs Rebrand

After moving locations we decided to rebrand and change up our logo design.
Visual Upgrade

We took our operations to the next level by investing in the program Visual. This started us on our path to really elevate our services through the use of technology.
Salesforce Upgrade

Equipped our team with the CRM tool Salesforce to enhance our sales and project management efforts.
Plumb Signs Rebrand

Went through another rebrand, which resulted in the logo we currently use today.
Finalized Transition to the Cloud

Finalized the transition to the cloud based operations program Rootstock to streamline a bulk of our processes through automation and real time tracking.
Who is Plumb Signs?
Based out of Tacoma, WA since 1982, Plumb Signs has established itself as an industry leading commercial sign designer, fabricator, & installer throughout the Pacific Northwest. With a commercial grade sign shop and one of the largest fleets of trucks in the area, we are capable of handling any type of sign project. Whether it's a monument sign for the entry of a shopping center or an illuminated exterior wall mounted sign on a high rise, our team has the skillset and tools to get the job done.
We pride ourselves as being a unique one stop sign shop that leverages technology to streamline our processes to ensure every step of the project is handled efficiently and effectively. Our cloud based operations programs allow our team members to be on the same page when they are in the shop or out in the field. Not only does this provide transparency on the project at hand but it also establishes and maintains high level quality standards.
In order to make sure all of our customer's needs are met throughout the sign process, we have team members specialized at addressing each stage of the project. From design, to permitting, fabrication, installation and servicing our team of sign experts is ready to take our customers sign plans from an idea to a state of the art sign hanging high and shining bright.
Check Out Our Amazing Work!
Signage Fabrication and Hi - Rise Installation Evergreen Health
Working closely with the client is a cornerstone of Plumb Signs philosophy. Our recent successful collaboration with Evergreen Health Systems is proof that a close interaction with clients and their representatives produce superior results.
""I had knowledge of Plumb Sign from a previous employer. I suggested that we take our sign needs to them and see what they came up with. They were very friendly and helpful, walking us through our ideas and possible designs. Plumb was very knowledgeable with city permits and helping us size the signs for the building and property. The end product was outstanding. Such a dramatic change for the better. We can now see our brand on the building day or night. Thanks Plumb!""
Damon McGregory
Inspirus Credit Union
""For well over a decade, Westmark Construction has worked with Plumb Signs on a variety of projects and have found them to be a service oriented company with an emphasis on good customer relations. Their timely scheduling, quality of workmanship and cooperative attitude has been outstanding in both the office and field. We appreciate their continued good service and look forward to future projects with them. I would highly recommend them to your organization.""
Ward Johnson
Westmark Construction
""Plumb Signs has been an incredibly valuable signage partner for the YMCA. Their staff team members are helpful in every area of signage development, from creative design to beautiful material selection to timely production, and finally, to seamless installation. The end product is a professional and high quality look, which strengthens our brand and facility design.""
Michelle Larue
YMCA of Pierce & Kitsap Counties
""Super easy to deal with... They have done 2 signs for us. From fabrication to permitting to installation... I didn't have to do anything. Pain free and easy!""
Jeff Fu
iLove Kickboxing
""You and your team have been a tremendous pleasure to work with & we want to again say, "thank you!" From the first time you met with Virgil to the amazing design work to the install...the professionalism & friendliness of your team & company has been absolutely wonderful. Thank you again & please let everyone involved know how excited and happy we are.""
Angela Brown
Christian Life Center
""Highly recommended! Cheney Stadium is a living example - quite a transformation in the last few months thanks to Danielle Marston and the team at Plumb.""
Aaron Artman
Tacoma Rainiers
Territory Map
We primarily work within the Pacific Northwest states of Washington and Oregon but are also licenced to handle projects in Idaho and Alaska. If you have a project outside of the PNW, we have partnerships with other sign companies throughout the country to provide us with any local support needed.